For a while I had been wanting to try doing some photos of people painted gold or silver with metallic paint so I got some supplies together and started experimenting. My original concept involved a little more of a set made up with a large gold picture frame and even more gold flowers but I didn't get that together by the time I wanted to start shooting these so I settled with something more simple. I might revisit the original idea another time.
People always ask about these photos and how I got the people gold. Whether it was all Photoshop work or something else. Yes, indeed, they were all actually painted with various paints. The first handful of these were done by using gold/silver acrylic paint. I know, I know, it probably isn't the healthiest option but I've used acrylics before in paint shoots and I had some gold left over so it was the first thing I tried. Again I did the photo of myself first to test how it would look and I ended up pretty pleased with the result. After letting some friends know that I did it with acrylic, they still wanted to have shoots so we forged on.
The setup for these was again, very simple. I actually don't remember if the light was consistent through all of them. It was either a 32" or 60" umbrella. I tried both on myself the first time and I think I ended up preferring the softer light of the bigger one so it was probably that. Background was my trusty roll of grey paper. When I look at them all next to each other like they are at the top of this post, I see now that there isn't too much consistency between them in terms of the retouching. Mostly the ones of myself and Marina are different than the others. Still though, they are similar enough where I would consider them all a part of the same series.
There was a good amount of retouching done on these. I wanted them to look like statues so the skin and painting had to be smoothed out a lot and many wrinkles (in the photos with fabric) were smoothed out. I also added a subtle red or blue fade from the bottom of the photos to give them a bit more color. Here are some before/after pairs:
When I was first testing out the gold stuff on myself, I spray painted some bay leaves to use in the photo. It ended up looking kind of classical and greek (even if it was gold and not stone) so I thought it would be cool to do all of the other ones as loose depictions of Greek gods. That turned out being too much to do in the timeframe of the shoots (I needed new work for a local art show event so I needed these done quickly) but again, its something I wouldn't mind revisiting in the future.
Here are a few other behind the scenes photos of the shoots and supplies: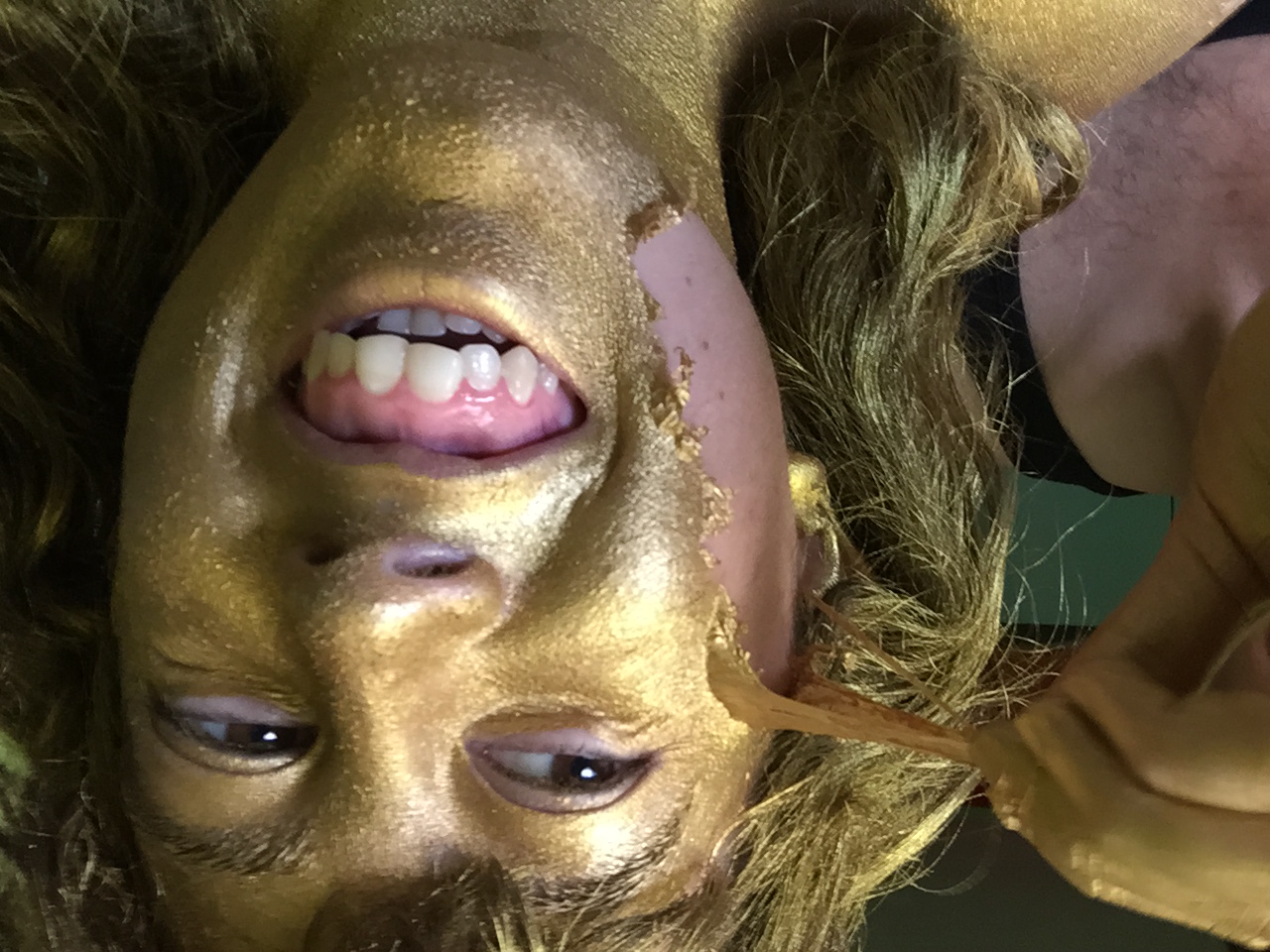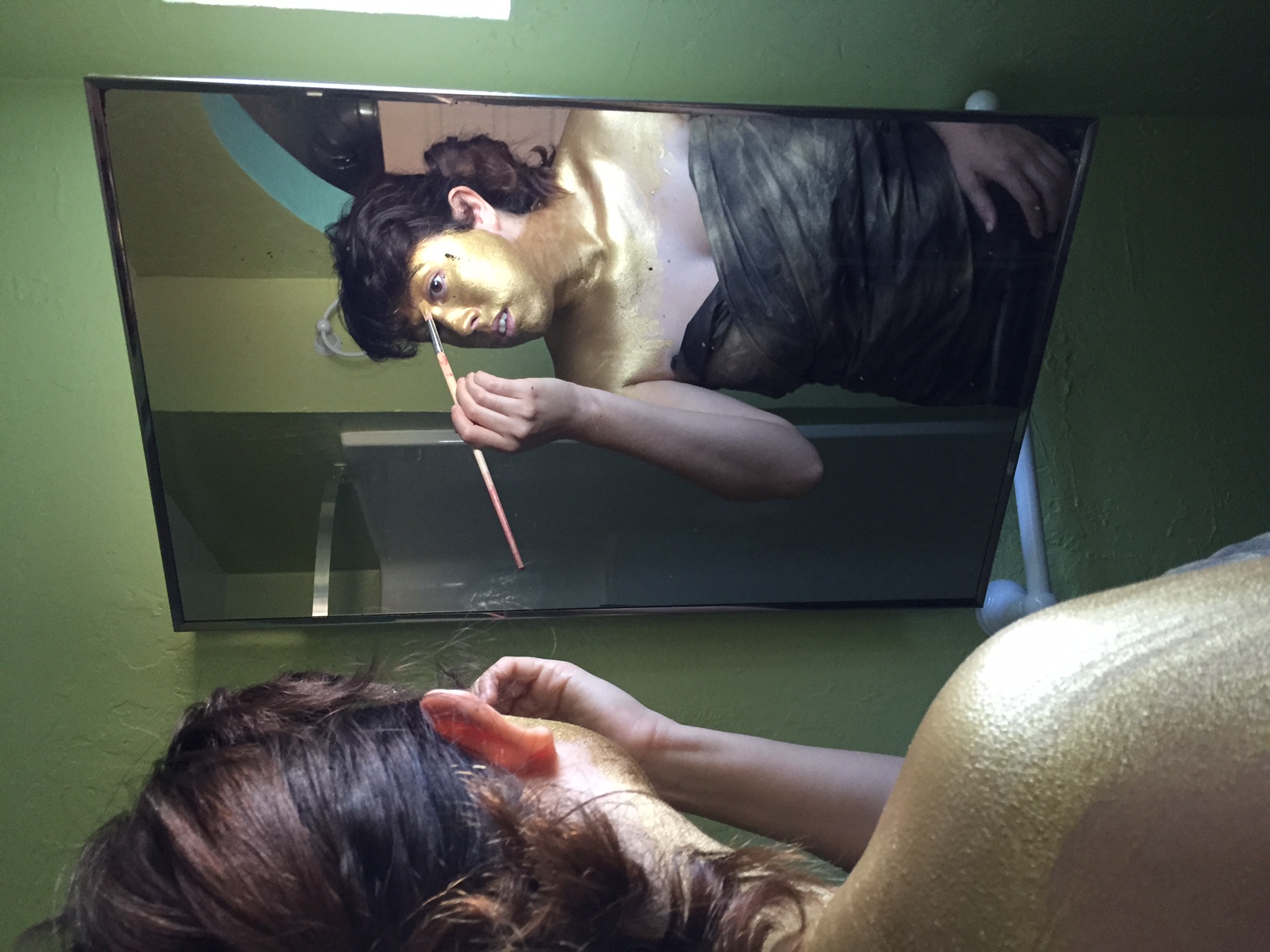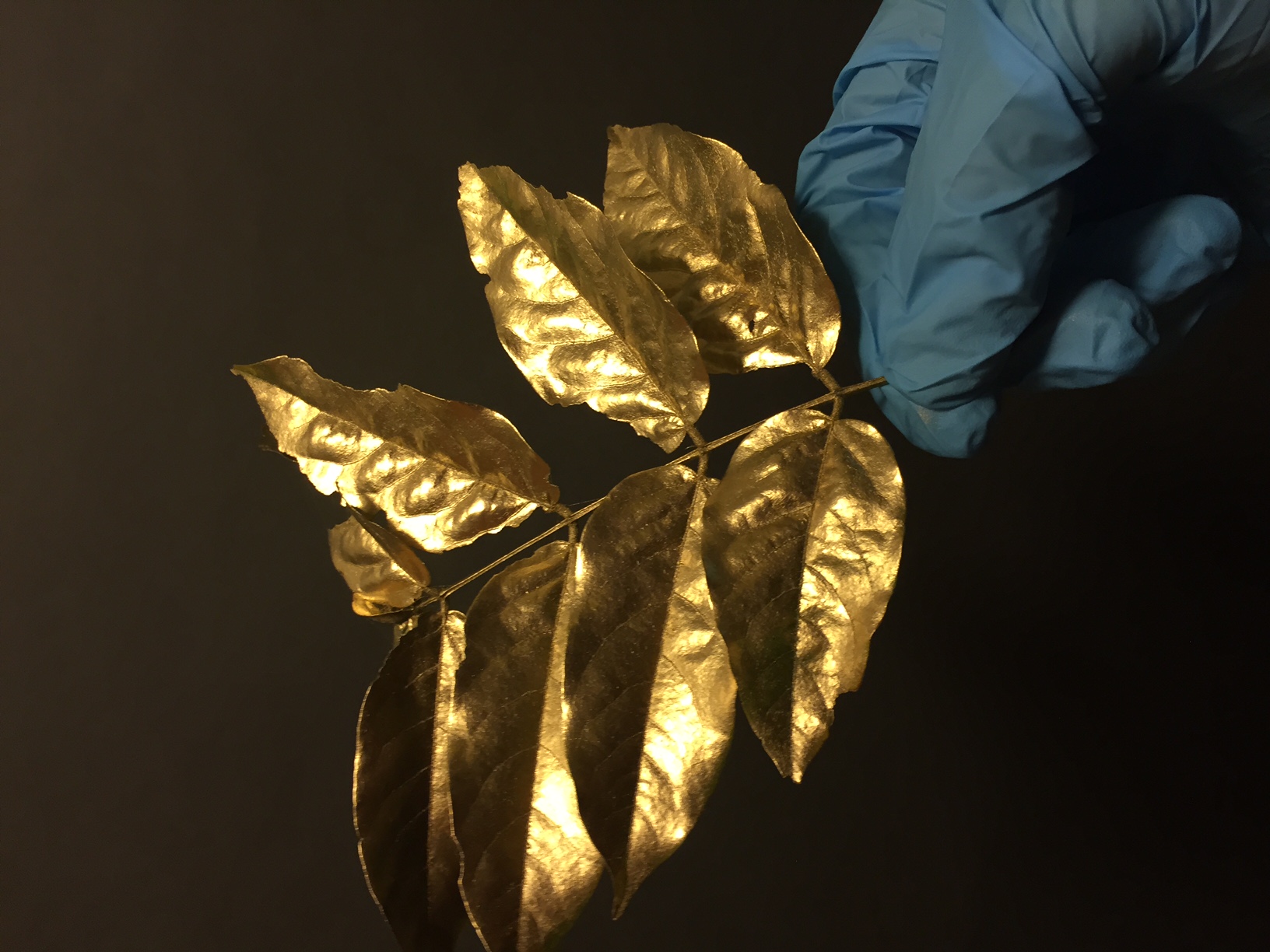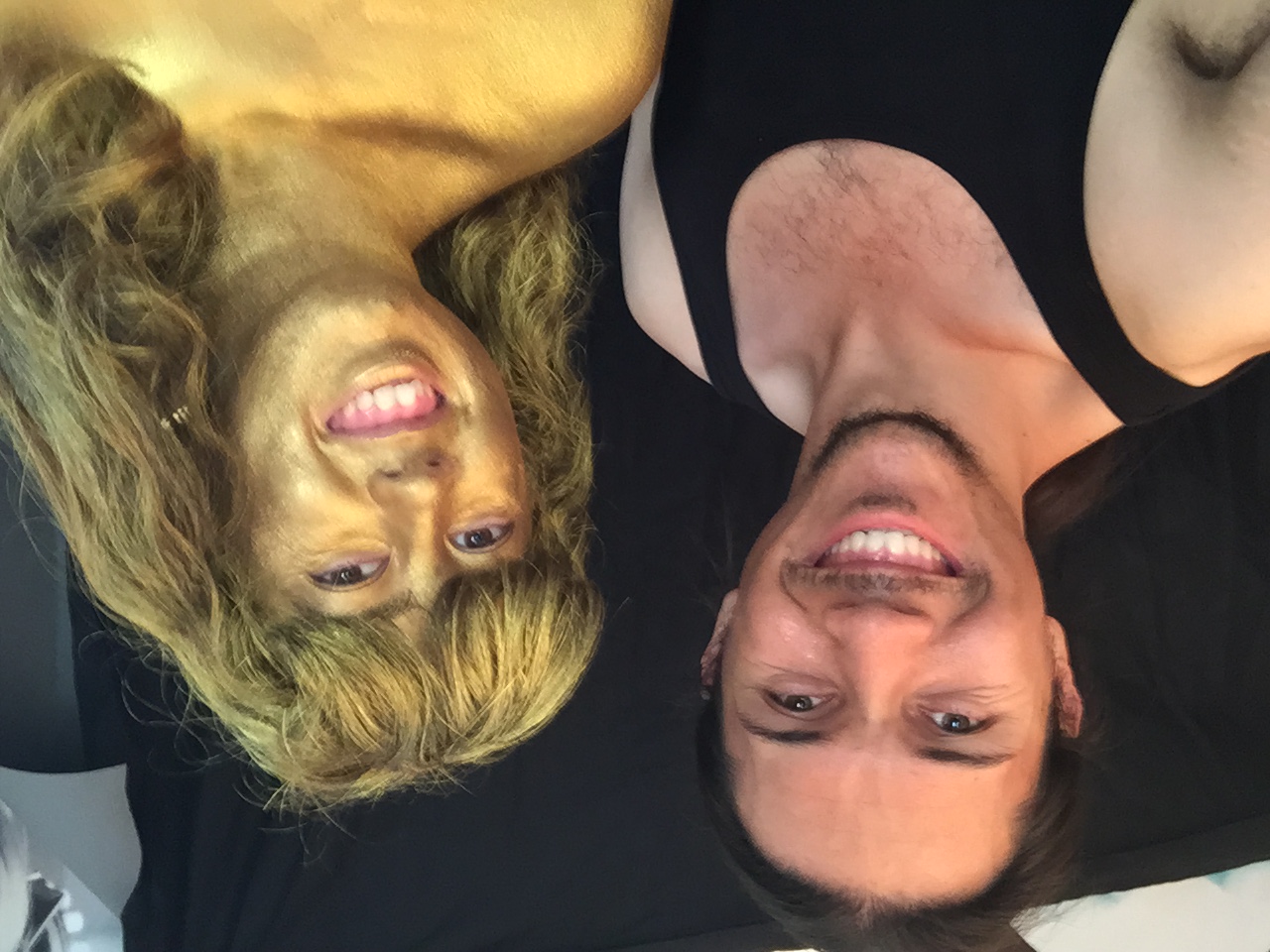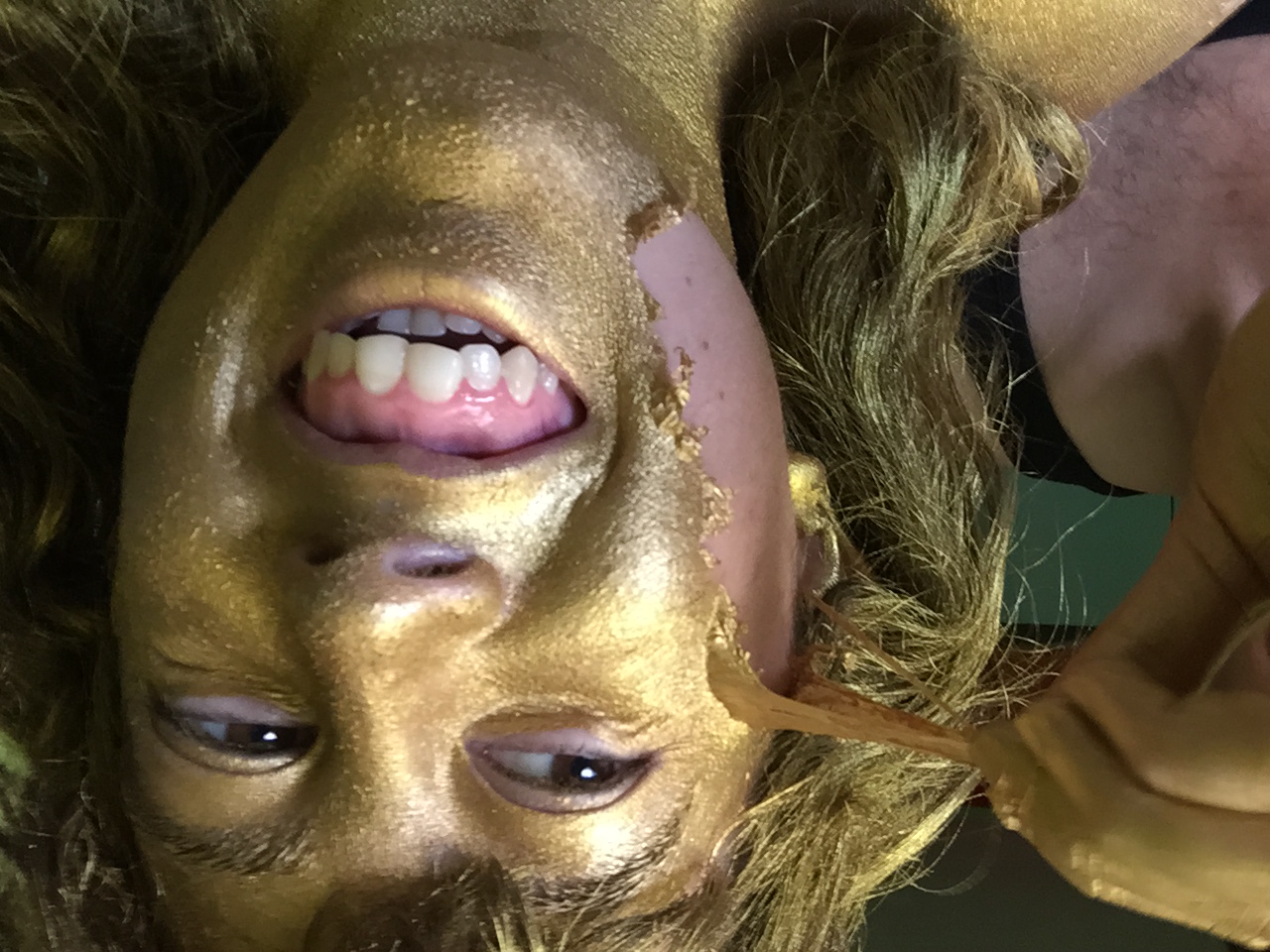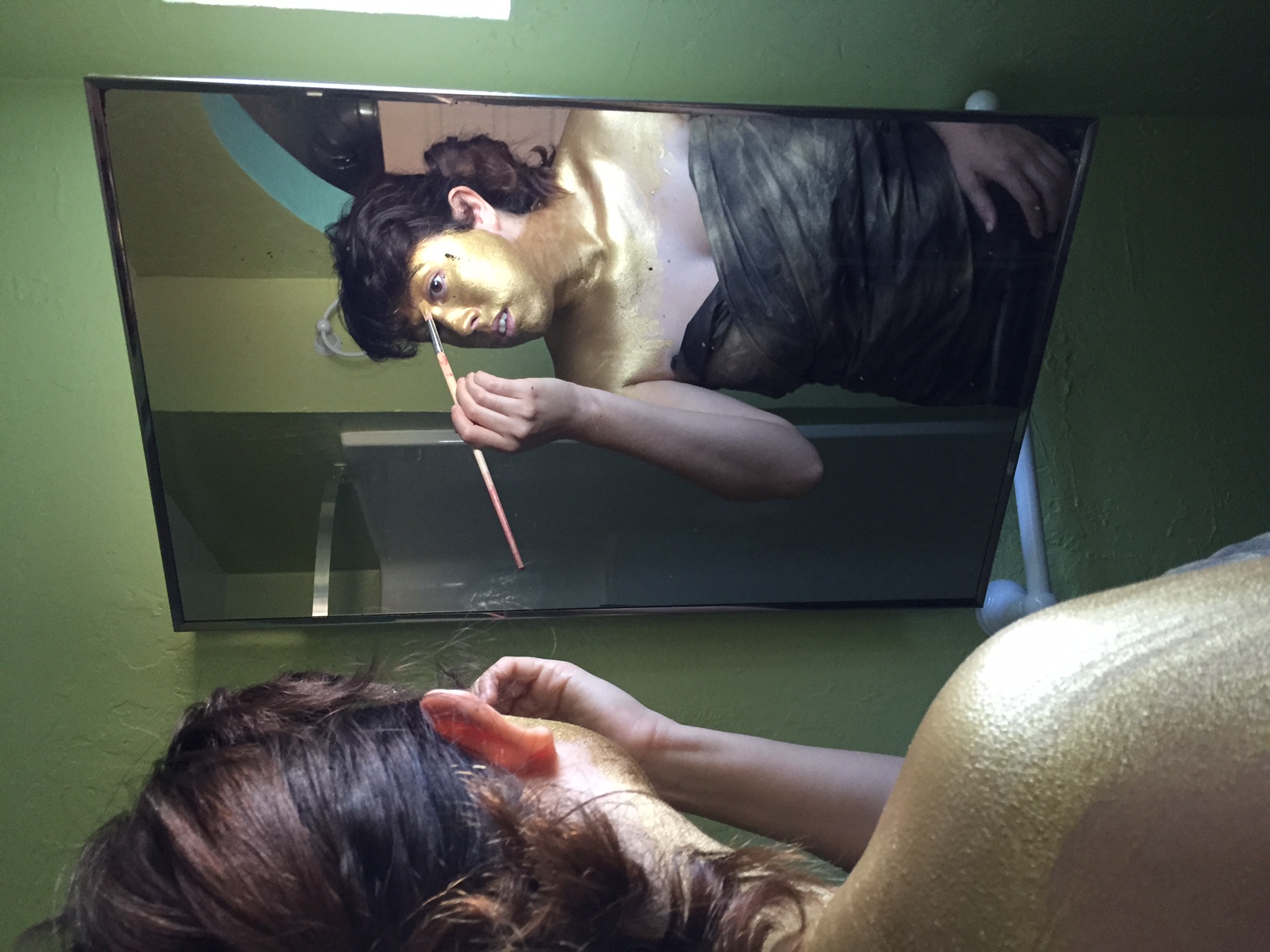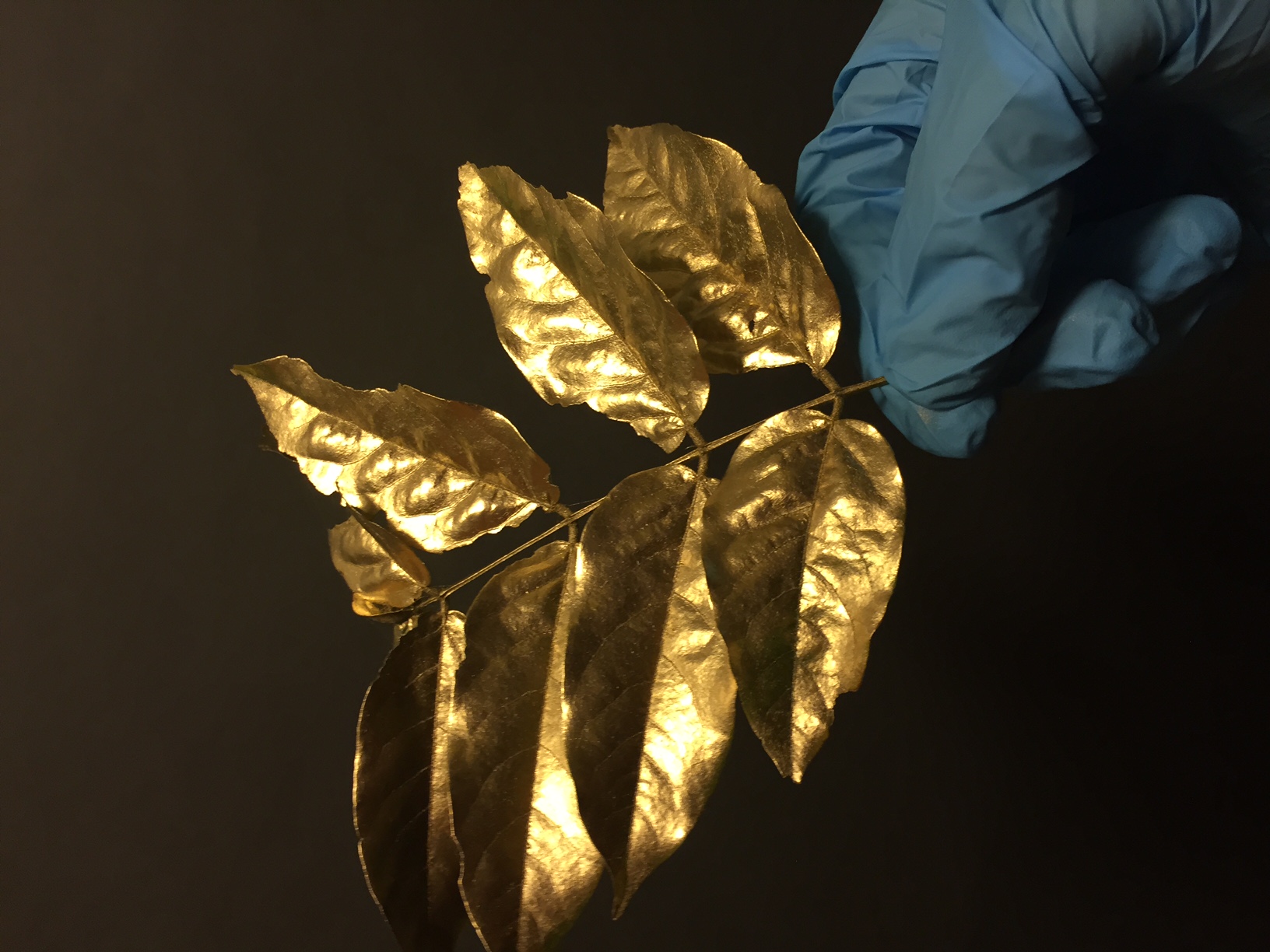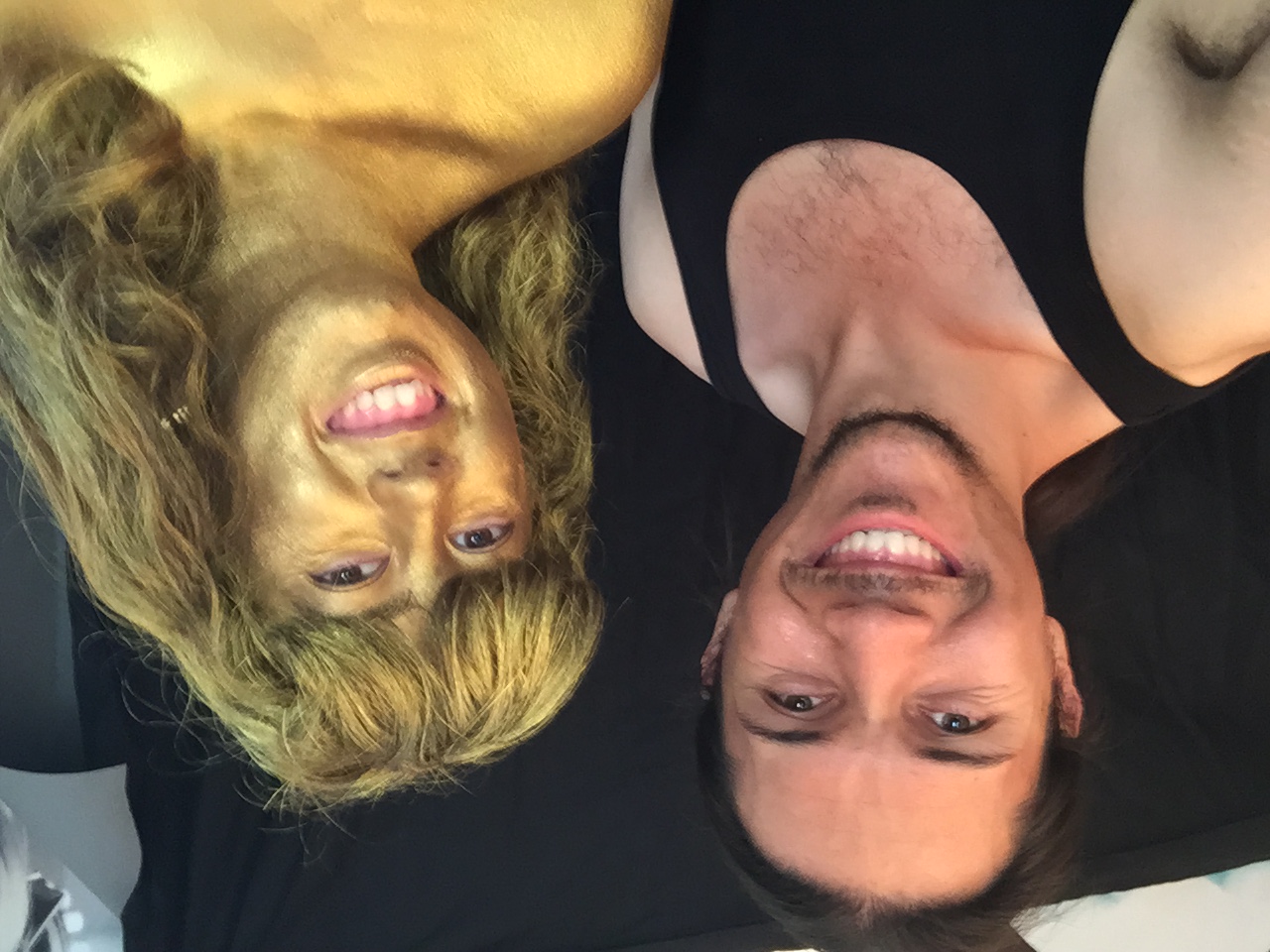 And here are some of the final images: