Recently I'd been wanting to do a really bright "spring" kind of shoot but as happens with many of my ideas it ended up being a little darker than originally intended. One of the things I thought would look pretty interesting is the feathered eyebrows. Anna (Makeup artist, owner of Faust Salon in Scotts Valley) said she hadn't done them before but as usual she was able to make it look great. Hair was done by Paola Corona (Also at Faust).
Once I had the feather/avian/tribal theme roughly worked out I contacted Lammie Young of Blankverse Jewelry and she graciously provided a box of jewelry and accessories for shoot use. Some of the feather items were made just for this shoot.
It's pretty hard to tell but from the final images but we actually were shooting at a grave yard. Since all of the detail of the styling was around her face and torso I mostly just shot close up so the context of the location is pretty much lost. Still though, there was some cool light filtering through the trees so it was worth being there.
I never tire of doing things involving feathers or birds. Both the symbolism and just the overall look of them appeal to me.
Altogether a fun shoot. I always enjoy working with dramatic/exaggerated styling.
----------------
Here's a set of behind the scenes photos taken during hair and makeup at the salon: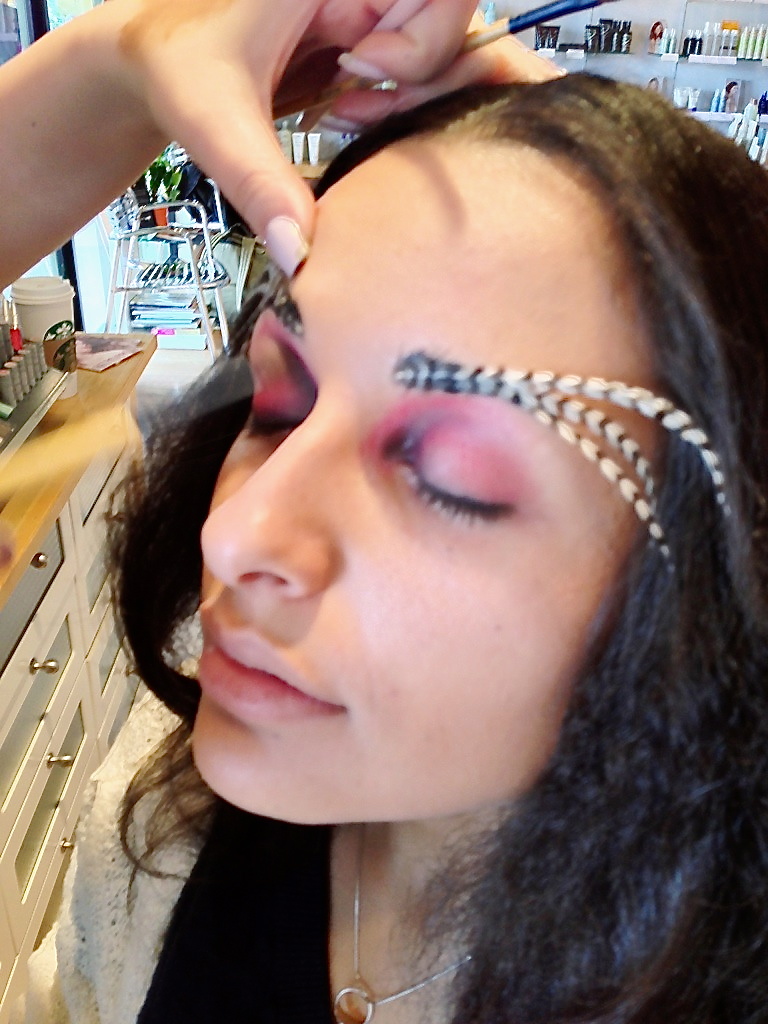 And here are some of the final images: